Introducing the latest updates from Sheraton & Chippendale Kitchens
Kitchen manufacturers such as Sheraton and Chippendale are constantly reviewing their ranges to ensure their designs are still up to date and continue to be relevant for today's discerning customers. In light of this we would like to introduce the latest updates to their collections.
---
The Latest Range Updates
Signature & Sterling
The new Signature & Sterling door ranges take the classic Shaker look and streamline it with a narrower frame for a great new contemporary design. The Signature range has a smooth finish while the Sterling has a subtle woodgrain finish. Both come in the same range of 21 beautiful colours allowing for versatility and personalisation.
Oblique Range
If you prefer the clean lines of a handleless kitchen the elegant Oblique range offers an elegant  slab door. This range comes in either a smooth gloss in 5 colours or as a painted door in the same extensive colour palette as the Signature and Sterling ranges.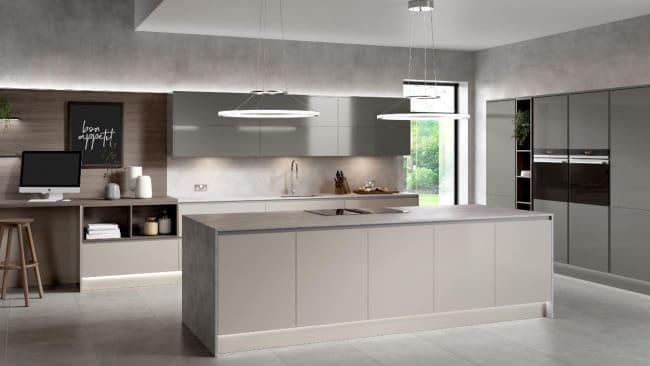 ---
New Kitchen Colours
Sheraton and Chippendale painted doors have always been available in an abundance of charming colours. But recently 7 further stunning colours have been added to the palette. These are Heather, Slate, Sky, Indigo Blue, Turquoise, Blush and Graphite.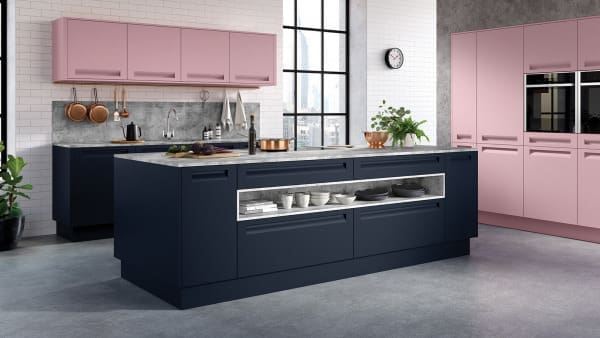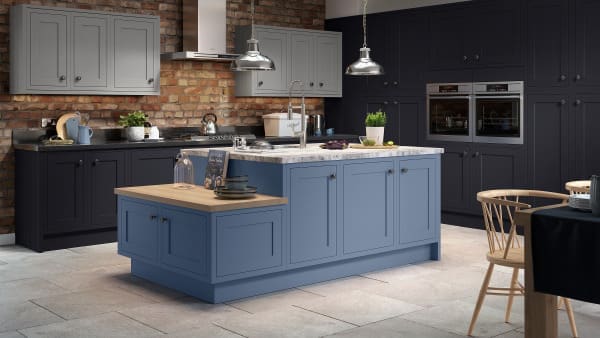 ---
Go Green!
And last but not least, the absolute latest colour to be introduced to the range is the gorgeous Racing Green. So brand spanking new, it's not even in the current brochure, we're sure this classic tone will be a popular choice.
---
Great Kitchen Tools from Sheraton
The clever people at Sheraton have devised a great kitchen visualiser tool to help you with your kitchen design choices. It's easy to select your door style, colour, handle, worktop and flooring and watch as they are brought to life in front of your eyes. Click on the link below to start.
Ever wondered what the Sheraton flagship showroom looks like? Well now you can travel around this extensive area from the comfort of your own sofa. Just click on the link below and wander around at your leisure.
For lots more kitchen inspiration from Sheraton and Chippendale click here